Dec 8
'Selkirks Spectacular' signing at Vanderford's Books Dec. 13, 2014
Photographer Tim Cady to sign books, run tabletop slide show
The Selkirk Mountains are a landscape of magnificent glaciated peaks, lush valleys and expansive waterways – populated by characters and communities unique to this place. Now there's a new photo book that, for the first time, endeavors to capture its essence.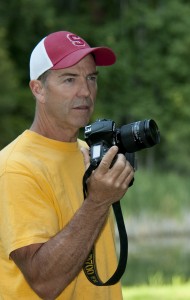 The book is "Selkirks Spectacular," the product of a four-year-long collaboration of Bonners Ferry photographers Tim Cady and Jerry Pavia plus writer Ross Klatte of Nelson, British Columbia. On Saturday, Dec. 13, from 1 p.m. to 3 p.m. Vanderford's Books, 201 Cedar St. in Sandpoint, will be hosting a book signing and slide show featuring Cady and the gorgeous images from the book.
"Selkirks Spectacular" showcases the International Selkirk Loop, a 280-mile scenic route named by Rand McNally as one of five "Best of the Roads," which promotes this beautiful corner of the planet surrounding the Selkirk Mountains. Pavia and Cady's photographic odyssey had them exploring every corner of the loop, from Lake Pend Oreille to Kootenay Lake, over the course of years in all four glorious seasons. A generous selection of historic photographs highlights the area's native and ethnic cultures, mining and logging legacy, and boomtowns. Vivid chapters by Klatte cover the history, geology, communities, natural features, attractions, and flora and fauna.
The 180-page, full color, softcover coffee table book has two front covers, one for the U.S. side and one for the Canadian side, and retails for $34. Published by Keokee Books of Sandpoint, Idaho, "Selkirks Spectacular" (ISBN 978-1-879628-44-1) gives a nod to the multinational nature of the International Selkirk Loop with contributors from both countries.
For more information, contact Vanderford's Books, 208-263-2417, or Keokee Books, 208-263-3573.
Selkirks Spectacular has reversible design with two covers; click to enlarge: