Girls From St. Barts and other tales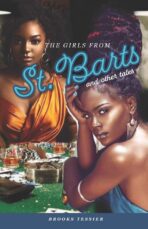 By Brooks Tessier
Fiction, 100 pages, softcover
Collected from experiences and places near and far, these stories tell of journeys large and small:
... A homeless man called Plastics.
... Wisdom on molecular motion, from a wizard in Park City.
... The synchronicity of a young surfer's first wave.
... The reckless speed of a ski racer.
... A lost wallet.
... And those girls from St. Barts.
In this collection of short stories, Sandpoint- and Hawaii-based author Brooks Tessier captures the colorful places, personalities and moments of lives lived outside the normal conventions... and where readers themselves may find they want to venture.
*Not available for retailer discount