General Store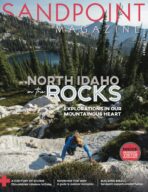 If you like Sandpoint, you'll love Sandpoint Magazine. That's our goal!
First published in November 1990 with the Winter 1991 edition, Sandpoint Magazine chronicles our town with high-quality stories, photography and artwork in a beautiful, color glossy magazine delivered twice a year in winter and summer. Editions are published each November and May.
To get the full effect of our town's No. 1 magazine, subscribe to the real-life, hard-copy edition for only $12 a year! Sandpoint Magazine is our town's leading publication, loaded with top-notch journalism, complete information on upcoming events, dining, lodging, attractions and more. Learn more and see the current and archive issues at SandpointMagazine.com.
Sandpoint Magazine is published by Keokee Co. Publishing, Inc. In addition to this magazine, Keokee Co. produces the community Web portal SandpointOnline.com; publishes books under the Keokee Books imprint; and through Keokee marketing communications provides creative services for hire to more than 200 businesses and organizations.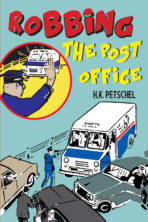 By H.K. Petschel
Nonfiction; 188 pages, 6″ x 9″ softcover
ISBN 9781879628526 –
You Can't Make This Stuff Up. This is a mixture of stories. Not all criminals are total idiots nor are all law enforcement agents of heaven. These are stories both of success and failure. In some cases, this is an airing of dirty laundry; stories that I and many others who carried a badge wanted to forget. We should not forget these events and, just maybe, we can learn from the past. More »
Full color map, shipped in a sturdy cardboard tube
A perfect companion for either volume of On the Trail of the Ice Age Floods, this updated map produced by the Ice Age Floods Institute in conjunction with Eastern Washington University is also a great companion for anyone traveling the Ice Age Floods National Geologic Trail.
Proceeds benefit the Ice Age Floods Institute